By Sandra Clitter  http://www.yourtechtamer.com/blog/2012/01/do-you-ever-want-to-delay-the-delivery-of-an-e-mail/
There are a fair number of times when I compose an e-mail, but it's not the correct time to send it. Perhaps I don't want someone to know that I was working on something over the weekend. Maybe I have a report to e-mail on Monday morning, but I'm not going to be in my office at that time. Whatever the case, there are times when I want an e-mail to be sent LATER…and I don't want to have to try to remember to send it.
Outlook 2010 has a FABULOUS and easy way to allow you to send mail later – even if you're not at your desk.
Compose your e-mail as you normally would:

Before hitting the 'Send' button, click on the 'Options' tab at the top of the screen. Now, select the 'Delay Delivery' button on the toolbar: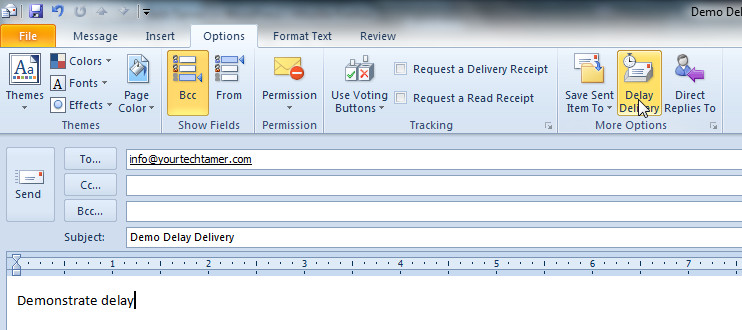 Set the date/time you want the e-mail sent: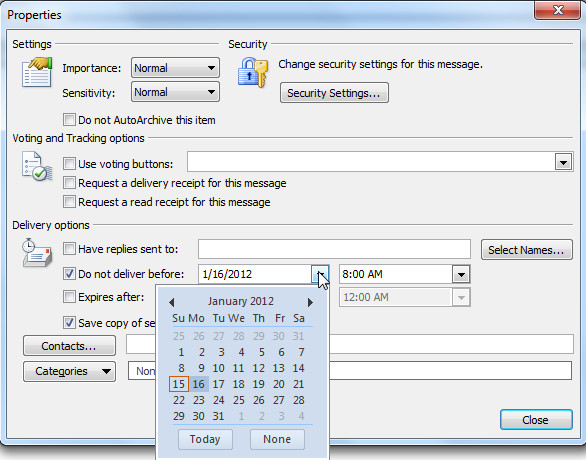 Close this window. Finally, click 'Send' (just like you normally would).
Your email will go to your 'Outbox', but will not leave the Outbox until the specified date/time:

The email will be sent at the date/time you specified in the delay. Most of you will probably see the current date in the 'Sent' field. This is the date/time you pressed the 'Send' button and exiled your email to the Outbox. If you want to see what that date/time your e-mail is scheduled to go out, we need to add a field to the columns shown. Simply right-click on the bar with the column titles: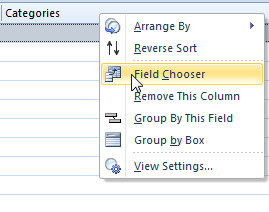 Select 'Field Chooser' from the list.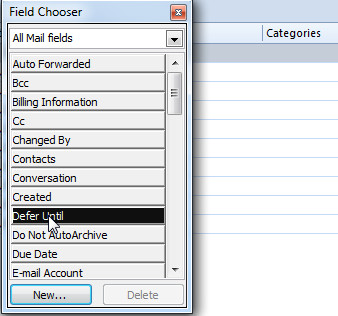 Select 'All Mail Fields' from the drop-down, then highlight 'Defer Until'
Left-click and drag the 'Defer Until' field onto the column headings bar:

Voila! You see the date/time your email is scheduled to be sent.
Word of warning: If your email is NOT on an Exchange Server (and if you don't know what that means, you're probably not!), then you need to make sure that your Outlook is open and an internet connection exists at the date/time the email is to be sent. If Outlook is closed and/or there is no internet connection at the specified 'send' time, then the e-mail will be sent the next time that Outlook is open after that date/time.
---