By Sandra Clitter  http://www.yourtechtamer.com/blog/2017/03/anatomy-of-a-ransomware-hack/
We have all heard that "ransomware" is on the rise and that no one is immune. It's true and it's scary.
I got a call from a client last week that went something like this (I paraphrase), "Hey, Sandy, I got an email from a woman I know casually with an invoice attached. Should I open it?"
Me: "NOOOOOOOOOOOOOOOOOOOOOOOOOOOOOOOOO!"
Ransomware and viruses can be spread easily through PDF files and 'evil' links. Just like an offer that's 'too good to be true', an email that appears to come from someone you know (whether you know them well, or only vaguely), which is 'odd' or 'suspicious', probably is. S-T-O-P. DO NOT OPEN IT. Open up a new email, write that person in that 'clean' email, and say something like, "Hey – I got an odd email from you with an attachment. Did you send it to me? If not, you may want to email your contacts and let them know that your email was spoofed, and NOT to open that email if they got it". Delete the initial email. Move on with life.
We can't avoid malware and ransomware, but I have always wondered WHO and HOW it spreads so quickly.
Enter a wonderful video from Cisco (they make major network equipment that allows all of us to communicate so quickly and easily through computers).
Please find four minutes to watch this – it is entertaining – and horrifying.
I present: Anatomy of an Attack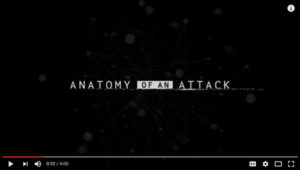 If you want to learn more about how a ransomware attack appears if you are hacked, check out this good video by EnigmaSoftware on Digital Extortion: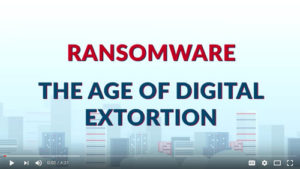 It's well worth the time to watch these videos in order to better understand how your behavior can actually open you up to attacks. Understanding is the first step in being able to avoid being attacked.
---